A hosted PBX phone system lets you mange your business not your phone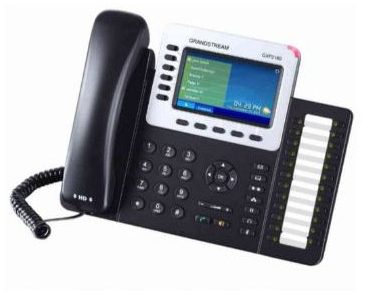 Many companies just like yours are choosing to use the "cloud†with a hosted PBX solution in order to reduce capital expenses, maintenance and equipment costs, while still reaping the benefits of the latest IP-PBX features. LightBurst Broadband Hosted PBX system is your economical telecommunications solution; the hosted phone system that allows you to focus on your business without worrying about your phone system.
With LightBurst Hosted PBX, you get reliable, business-class Hosted PBX services without the overhead cost. Our hosted VoIP service puts everything in the cloud, so you can manage your business, not your phone system. And because it's future proof you don't have to worry about upgrades. In addition, LightBurst Broadband Hosted PBX is managed by your local telecommunications company that you know and trust, ensuring that you get superior call quality and VoIP management.
LightBurst Broadband Hosted PBX solutions offer a variety of benefits for managing your business including:
Future-Proof Your Infrastructure: Stay up-to-date with the latest VoIP features and capabilities without worrying about expensive upgrades or capital costs associated with new equipment
Reduced Overhead: No need to purchase new PBX systems, phones, or other new equipment
Calling Features: Get the latest calling features such as Voicemail, Call Forwarding, Follow-Me and many more included
Relieve IT Headaches: Your staff doesn't have to worry about ongoing maintenance or upgrade tasks; we handle it all, from the network to the handset, and everywhere in between
Easily Scale As You Grow: Easily add seats and even different locations as your business grows
No More Busy Lines: Even when you are too busy to get to the phone, your customers won't hear a busy signal. The call parking feature will automatically place your customers in a calling queue and gently remind them that you will be with them momentarily.
Disaster Recovery: So what happens when the Internet goes down? You never lose contact with your customers. Our intelligent switching system can detect if the VoIP system looses connectivity and reroute your calls to an unaffected phone number.
Extensions Anywhere: Want to take that work home with you? With LightBurst Hosted PBX, you can add an extension in your home office or another company branch. It's easy and it keeps everyone connected.
Hosted PBX Calling Features
LightBurst Broadband's Hosted PBX solutions offer dozens of advanded caliing features that gives you the flexibility to customize your system to match the way you do business.
Web-based System Administration
Automated Attendant
Call Forwarding
Call Parking & Queuing
Call Recording
Call Waiting
Caller ID
Conference Calling
Find -Me, Follow-Me
Interactive Directory Listing
Company-wide Speed Dial
Music or Advertising On Hold
Paging and Intercom
Custom Group Ringing
Voicemail and many more…
We understand that your customers need to connect with you; it's critical to them and your business. We take that seriously and that's why LightBurst Hosted PBX system uses the latest equipment and employs quality safety measures to insure that your system is available where and when you need it. Daily backups are performed to guarantee that your unique phone configuration, settings and call history are all safe.
With LightBurst Hosted PBX, your communication is no longer dependent on hardware or location. You get a host of communication tools and features that would cost hundreds of dollars with a traditional telephone system! It's all part of our LightBurst Broadband converged voice and data service, which consolidates your communication network, increases employee productivity, reduces your costs, and basically just makes your life a whole lot simpler. And with our business-grade service and managed IP network services, you're assured of the most reliable communication solution available anywhere today.
Hosted services bundled with purchased or leased telephone equipment.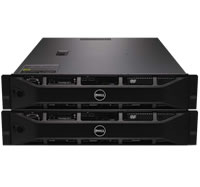 LightBurst Broadband Hosted PBX system utilizes a duplicated vitualized server configuration that reduces potential downtime and data loss. We also employ quality safety measures to insure that your system is available where and when you need it. Daily backups are performed to guarantee that your unique phone configuration, settings and call history are all safe.
Free installation
Daily monitoring
Security enabled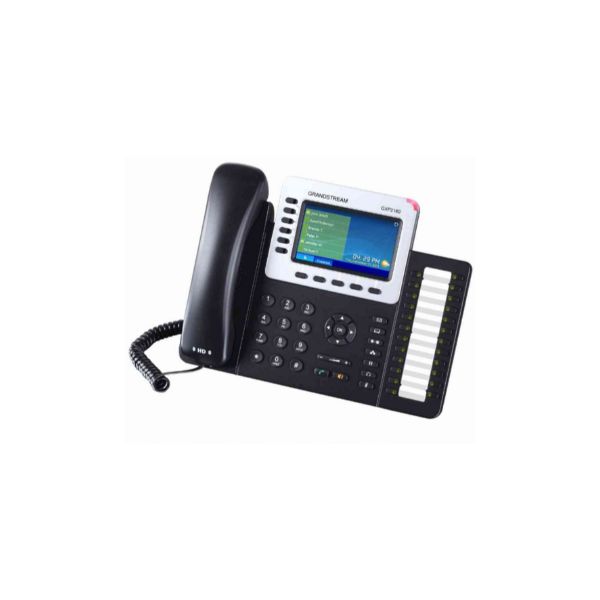 Grandstream GXD-2130 – Line digital home deskset, featuring the core business features and the communication quality required for businesses from low to high volume useage.
Free installation
Desk or wall mounted
Custom configurable
Maintenance and replacement costs for purchased equipment is the responsibility of the customer. A six month, limited warranty is provided for all purchased equipment that ensures that the equipment will functions as required to provide broadband services at the customer's purchased Internet speed category. If the purchased equipment fails within the first six months, LightBurst Broadband will replace the equipment at no cost to the customer. Leased equipment will be maintained and replaced if necessary by LightBurst Broadband during the time that the customer is an active LightBurst Broadband customer in good standing, meaning that their account is paid up to date. LightBurst Broadband retains the right to refuse to replace or maintained any equipment that has been misused or damaged due to negligence by the customer. If LightBurst Broadband determines that the equipment has be damaged by the customer, the customer will be required to purchase new equipment.