ACP – Affordable Connectivity Program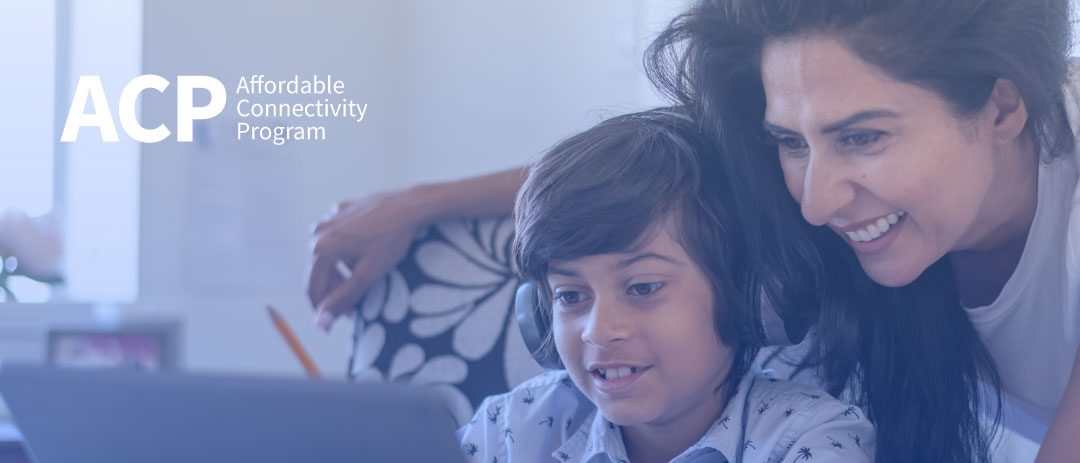 What is ACP?
ACP is a new federal program that helps low income families afford the cost of having internet service at home.

ACP Participants Receive

Up to a $30/month discount on your internet service
Up to a $75/month discount if your household is on qualifying Tribal lands
A one-time discount of up to $100 for a laptop, tablet or desktop computer (with a co-payment of more than $10 but less than $50)

Who Qualifies

There are four ways your household can qualify for the Affordable Connectivity Program (ACP).
Based on your household income
If you or your child or dependent participate in certain government assistance programs such as SNAP, Medicaid, WIC, or other programs.
If you or your child or dependent already receive a Lifeline Benefit
You man also qualify for the ACP through a participating internet provider's existing low-income program

If you or someone in your household participates in one of these programs you are automatically eligible for ACP:

Supplemental Nutrition Assistance Program (SNAP)
Medicaid
Special Supplemental Nutrition Program for Women, Infants, and Children (WIC)
Supplemental Security Income (SSI)
Federal Public Housing Assistance (FPHA)
Verterans Pension and Survivor Benefit
Free and Reduced-Price School Lunch Program or School Breakfast Program, including as U.S Department of Agriculture (USDA) Community Eligibility Provision schools
Received a Federal Pell Grant in the current award year